There are two major cities in the state of California that many people live in. One of those is San Francisco, located near Northern California, and the other is in Southern California called Los Angeles. Most people refer to Los Angeles as LA if you are native to California. You may also be referred to San Francisco as Frisco or the bay area. If you are moving to one of these locations from the other, you might be interested in finding out how far you are going to have to travel. The length of time it takes to arrive, and the total distance that you will travel can vary depending upon the route that you take. Here is a brief overview of how far it really from San Francisco to Los Angeles.
See Related: How Many Airports Are There In Los Angeles? Here's A List
How Far Is San Francisco From Los Angeles?
If you decide to travel a route that will be the fastest, you will likely leave San Francisco, traveling northeast over the San Francisco Oakland Bay Bridge. This will take you directly past Treasure Island, on the 580, past the city of Oakland, San Leandro, and into Castro Valley.
It is from there that you will continue on the 580, passing through Pleasanton, Livermore, and eventually Tracy where the 580 will merge with I-5. Then, from Interstate 5, you will travel south to Los Angeles. The total distance from San Francisco to Los Angeles is going to be 382 miles. The total time will be just under six hours.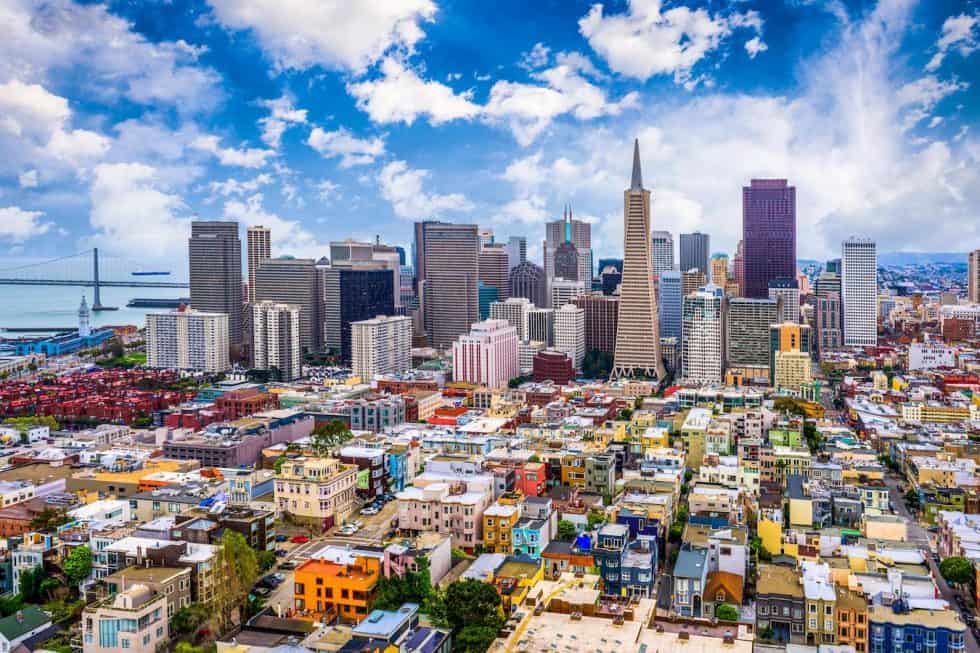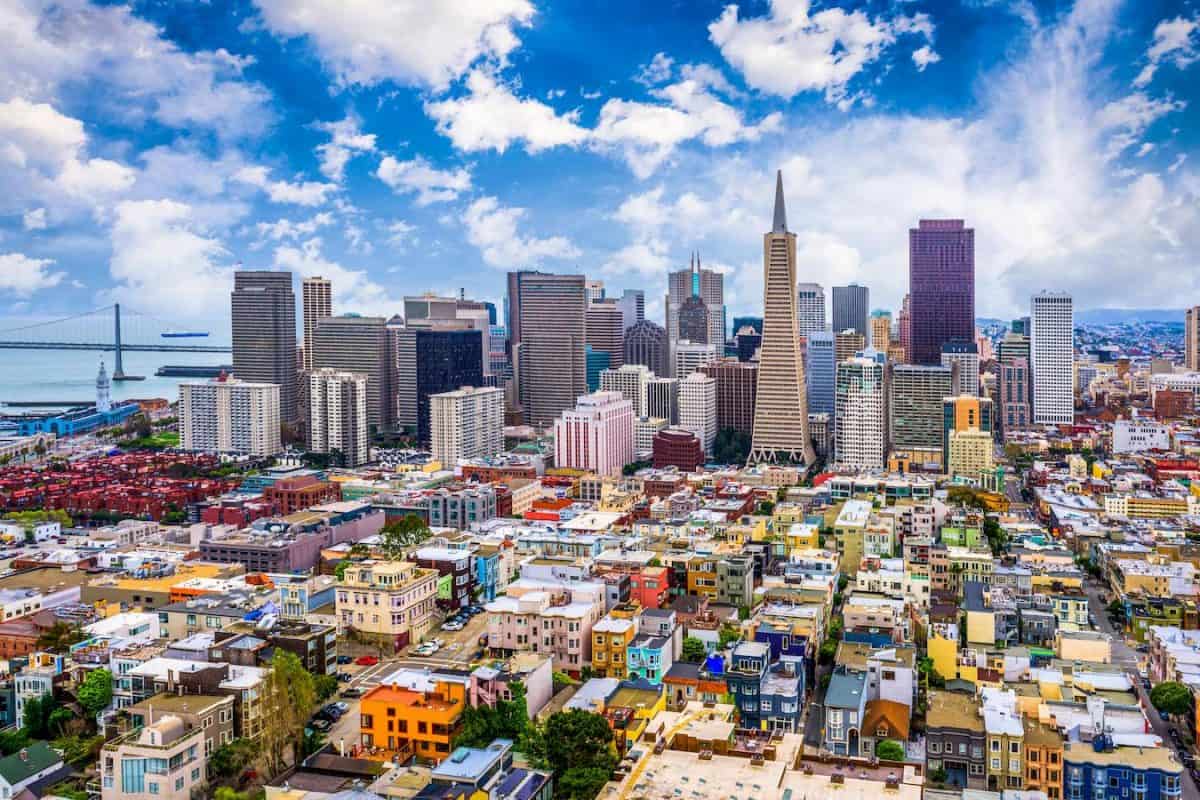 What If You Do Not Travel Down Interstate 5?
If you decide to not travel down Interstate 5, you can take another route. One of the most scenic routes from San Francisco to Los Angeles is traveling down the iconic Highway 1 so that you have the Pacific Ocean on your right the entire drive down.
Awe-inspiring beach town from Los Angeles to San Francisco
This will take you through communities such as Half Moon Bay, Monterey, Santa Barbara, and eventually you will reach Los Angeles. The total drive time from San Francisco to Los Angeles is increased significantly. You will be driving a total distance of over 450 miles, and it will take nearly 8 hours.
What Is The Distance Between San Francisco And Los Angeles As The Crow Flies?
The term, as the crow flies, represents the direct distance from one point to the next in a straight line. If you were to do this between San Francisco and Los Angeles, the total distance is just under 350 miles. This direct route is even much shorter than most planes will take as they tend to fly out over the ocean, and then back into Los Angeles or San Francisco to land at the airports. If you draw a straight line from Los Angeles and San Francisco on a map, you will see that is it not exactly a straight line. It is rather curved which means that Los Angeles is not exactly due South.
Route That Most People Take
If you would prefer to travel on a highway that more people take, Highway 99 might be a better choice. To get there, you could travel over the bay bridge, through Vallejo, past Mount Diablo, and over to the city of Stockton. Once you are there, you can head south on the 99, driving several hundred miles until you reached your destination. As with the trip down Interstate 5, you would have to travel over the Grapevine, the sinuous route over the mountains that are in between Bakersfield and Los Angeles.
Bonus: The Top 10 Music Venues In Los Angeles in 2020
The famous golden road stretch
The reason that many people take this highway instead of Interstate 5 is that there are many places to stop by comparison. Either way, however, you will still have to endure the toxic air of the Bakersfield area which begins right after you pass through Fresno. However, those iconic pictures of the golden road with the mountains in the background are the 99 or 5 freeway. It essentially is the open bridge that connects Los Angeles to San Francisco. It has inspired many artists from San Francisco to Los Angeles and has inspired many great songs too.
Is It Better To Fly from San Francisco to Los Angeles?
Regarding time, you will likely get from Los Angeles to San Francisco in a much shorter time. However, it depends on when you are leaving and whether or not you have someone to pick you up. If it's a short visit, then flying down might be the best course of action.
Airlines miles add up quick from Los Angeles to San Francisco
There are a few airlines that provide Los Angeles to San Francisco round trip flights daily as you'll find many business people commute from Los Angeles to San Francisco. This drastically cuts travel time or rather eliminates driving time. You certainly won't see all that the 5 or 99 freeways or highway 1 have to offer along the way, but maybe save that road trip for a special occasion one day. We should note that San Francisco international airport offers many public transportation options to get to downtown San Francisco easily including the magnificent Bart transit system.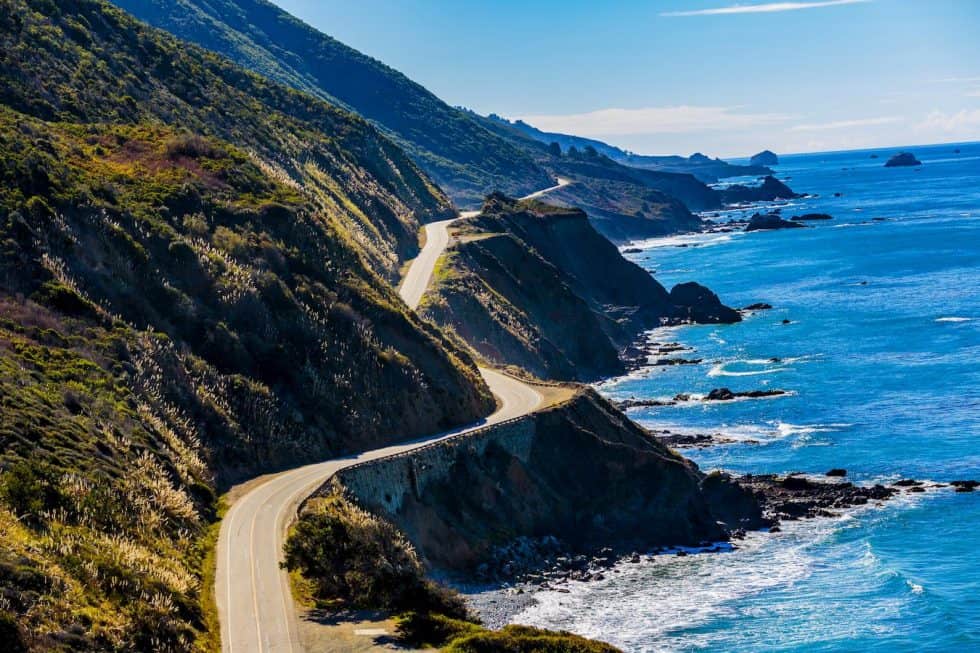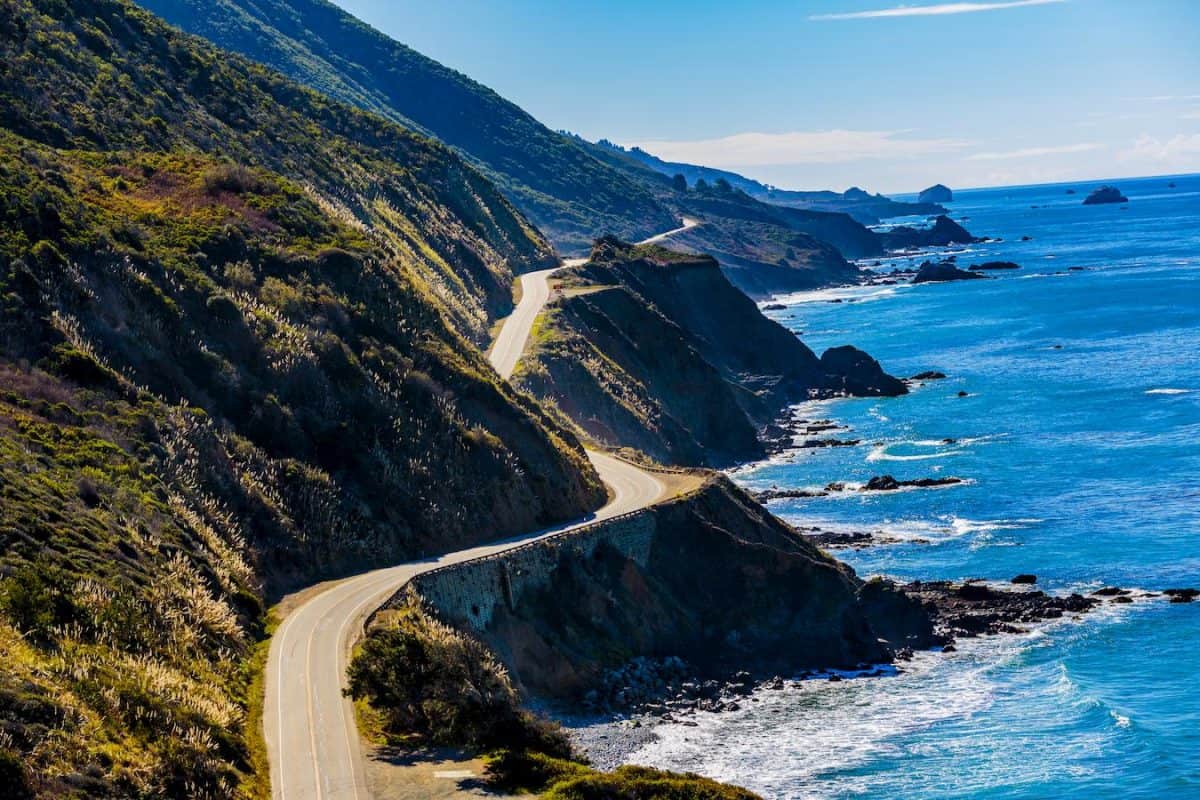 Nonstop options for SFO and LAX to Las Vegas or Hawaii
Another reason that San Francisco and Los Angeles have become too desirable is that not only can you drive from Los Angeles to San Francisco or rather fly back and forth so easily, so airlines have made it easy these days to make connections from both San Francisco and Los Angeles to popular tourist destinations like Hawaii and Las Vegas. Since both sit close to either San Francisco and Los Angeles, many people have made a habit of doing personal and business trips together in connection with all four destinations. In most cases, these destinations are off-limits for most of the midwest, south, and the eastern United States. Doing a road trip of this caliber seems like a far off dream one day. The travel time is almost incomprehensible. But for people who live in San Francisco and Los Angeles, this is a way of life.
San Francisco and Los Angeles go together like peanut butter and jelly
Los Angeles and San Francisco also have sports in common. Both cities have a big appetite for professional sports and entertainment. Los Angeles and San Francisco both have surrounding areas like Anaheim just south of Los Angeles and Oakland which is just outside of San Francisco that also share teams and fans alike.
Winning is a way of life in Los Angeles and San Francisco
This creates a huge market for professional sports for both Los Angeles and San Francisco. It's no wonder that both cities have had their fair share of championship titles, whereas the rest of the major metropolitan cities in the United States aren't so fortunate.
So… San Francisco or Los Angeles?
If you are thinking about moving from Los Angeles to San Francisco or moving from San Francisco to Los Angeles, you now know how long it will take and how far you must go. Although the fastest route would be taking Interstate 5 down the middle of California, other routes are also possible. If you don't want to travel down Highway 1 on the coast, you could also travel beyond Interstate 5 to Highway 99. This is one of the most popular routes for traveling between the state capital, Sacramento, and Los Angeles as it takes you through many cities including Stockton, Modesto, Fresno, Bakersfield, and finally Los Angeles.
Keep Reading: List Of All Current Professional Sports Teams In Los Angeles 2020
—
REAL RocknRoll Movers is the only moving company in Los Angeles that rocks! Follow us on Instagram, Facebook and Twitter, or contact us today for a free moving quote!