A Detailed Guide On Factors Affecting The Cost Of Relocating To A One Bedroom in L.A.
The Los Angeles metropolitan area happens to be extremely well developed and most suburbs across the city are fairly safe, have great amenities with great school districts to boot. If you have decided to relocate to a one-bedroom apartment within the city environs, you have made a great choice. One thing that you may be pondering is, how much do movers cost for a one-bedroom apartment?
As a highly reputable moving company in LA, we have helped many people relocate to a one-bedroom apartment given that the city attracts many people from all over the globe looking to start a life in Los Angeles.
See Related: What Is Considered The City Of Los Angeles?
Additional requests require additional services
One thing that we can tell you with authority is that when it comes to relocation, there is no fixed cost that you should expect to pay for your relocation no matter the size of the home that you choose to occupy. There are a lot of different factors that impact the overall cost to move. Read on to understand the top considerations that moving professionals take into account when determining how much to charge you for moving a one-bedroom apartment or even a house in the hills!
Top Factors That Affect The Cost Of A Relocation In LA
The Amount Of Goods You Own
The more goods you own, the more the effort (labor) that will be required during your relocation, which in turn affects the moving cost. Further, if you own a lot of items, more resources (vans) will be needed to move your goods. This will translate to more expenses on the part of the moving company, including the size of the moving truck, the different packing services and packing supplies, or even the amount of professional movers.
The Type Of Goods That You Own
Some items such as electronic gadgets and pianos require specialized packing before being transported because of their fragile nature. Failure to properly pack and transport these goods can lead to them getting damaged. If you own items that require special packing, expect to pay more for professional movers to handle these items with extra care.
The Type & Number Of Services That You Will Need
Moving involves more than simply bundling your valuables into a vehicle and moving into your new one-bedroom apartment. There are instances when you will need extra services such as help with packing, loading, or unloading as well as storage facilities. Should you choose to ask your moving company to render these types of services, your moving costs will shoot up. You would be shocked to know how many services are requested for even moving a one-bedroom in Los Angeles!
The Distance You Are Moving To Get To LA
The longer the distance you will be moving to get to your new one-bedroom apartment, the higher the cost to move. When asking yourself how much does it cost to move a one-bedroom, always remember that a long-distance move is far pricier than a shorter one.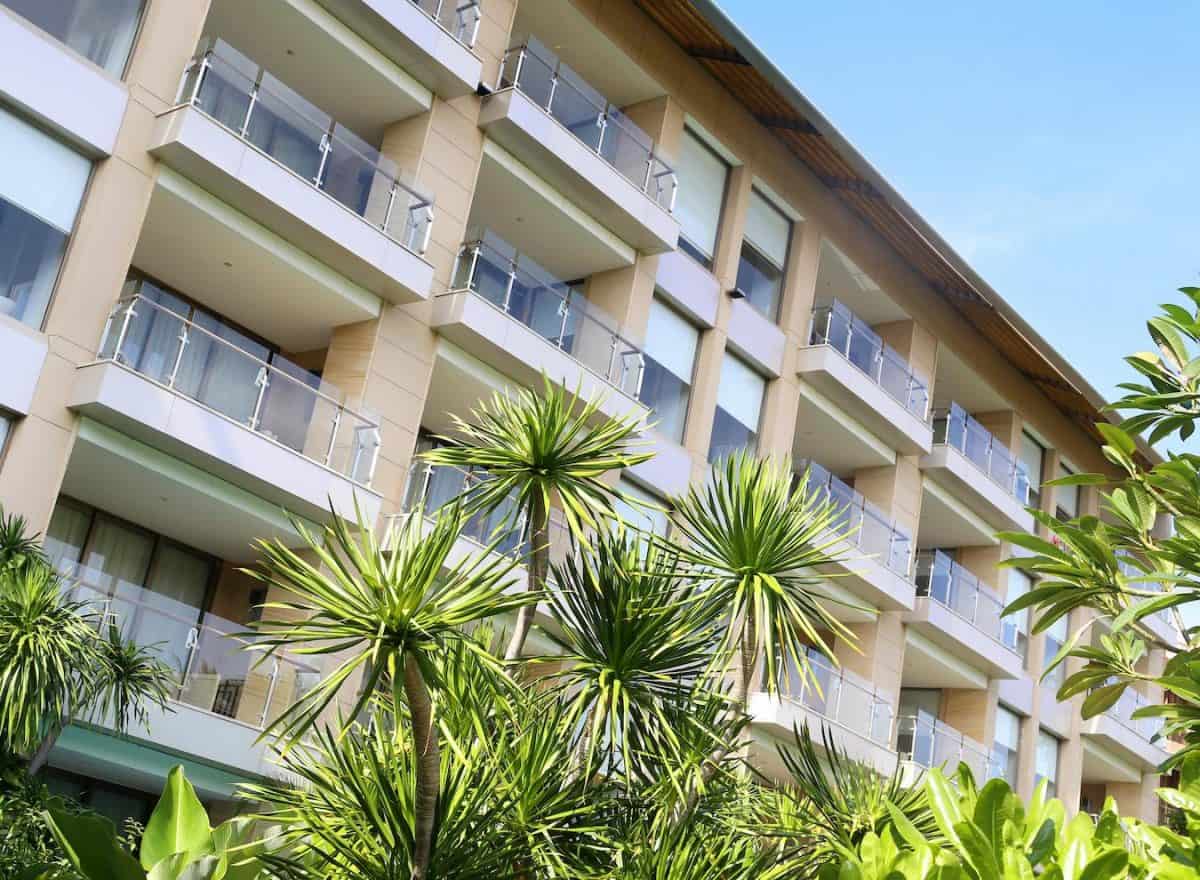 Gas still rules our tanks!
Keep in mind that long-distance moving requires more gas being used and a greater chance of something going wrong during the transport. Therefore, the cost of moving from the valley to Hollywood let alone 1 000 miles outside of Los Angeles will certainly cost far more than moving just a few blocks away.
Local vs Long Distance?
A local move is less expensive than packing a moving truck and sending it across the country. The average cost between a local move and long-distance is not even close. This very reason is crucial when hiring a moving company with a superb reputation. Long-distance will most certainly affect the cost to move, so always consider this when asking your potential new landlord, "how much does this cost?"
Bonus: How Big Is Los Angeles?
Your Relocation Timeline
Most established and reputable moving companies like Real RocknRoll Movers tend to accommodate special expedited moving requests from clients. However, to accommodate such requests, you will have to pay higher than the normal rates for requests that are outside the standard guidelines. Even people who want to move to a one bedroom apartment can have varying degrees of special requests.
Your Preferred Mode Of Transportation During Relocation
There are modes of transportation that are faster than others. For example, when you choose to relocate your goods using a plane, your valuables will spend less time in transit compared to when your goods travel by road. Should you choose a faster mode of transportation, you are likely to be asked to pay more compared to when you request to use those conventional modes of transportation.
The Terms Of Service Offered By Your Moving Company
Ever wondered why some movers charge more than others? It is because of the extra value to clients. Simple research will reveal that firms that often charge less rates do not offer extra value such as insuring your possessions when they are in transit. Should you go for a moving company that charges higher rates specifically to move a one-bedroom apartment, expect to get extra value during your move. So before asking how much does it cost to move a one bedroom apartment and then judge the price, be clear about what your value system is. What is absolutely important to you as a customer before you go around shopping the average cost.
The Type Of Space That You Are Moving Into
If you are looking at the cost to hire a moving company for a one bedroom apartment, it means that you have fewer possessions compared to a person moving into a 2 bedroom or 3 bedroom house.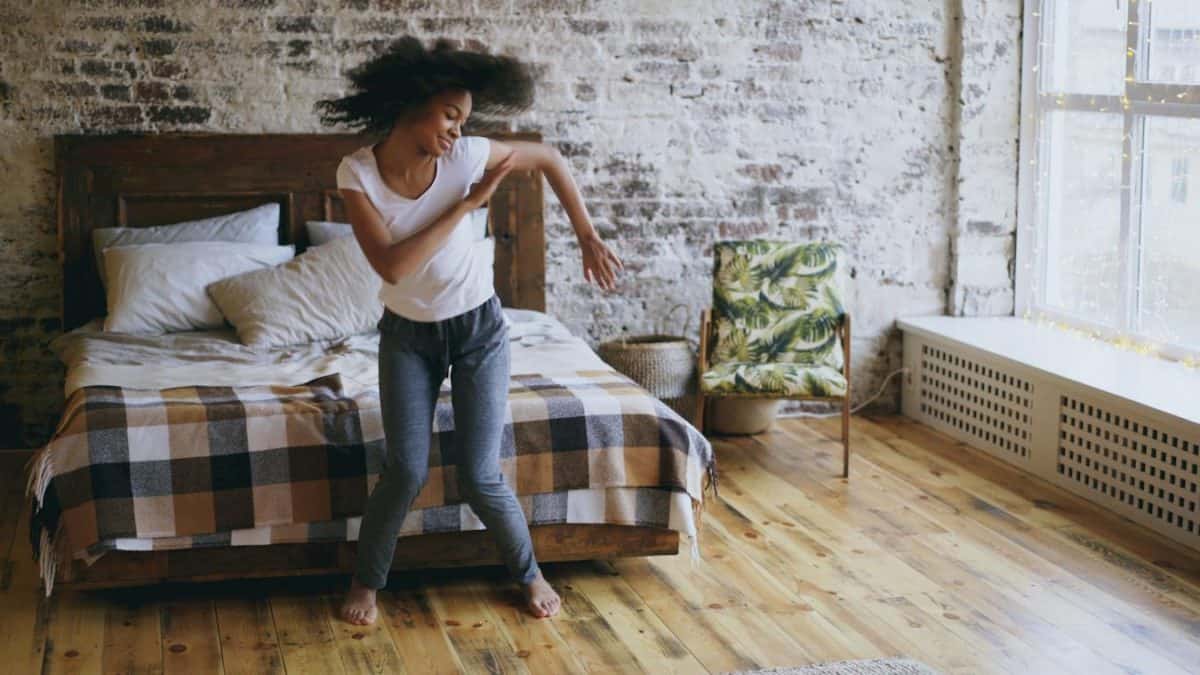 Less Sweat for a one-bedroom apartment!
This means that your full-service moving costs will be based on volume which in turn affects the total amount of time for the move. Therefore, moving to a 1 bedroom apartment will certainly be lower than the larger residences.
Tips On How To Reduce Your Moving Costs
Below we have compiled our top ideas on how you can lower your moving cost when moving to 1 bedroom apartment.
1. Pack your possessions including specialty items that require bubble wrap to avoid being charged for extra packing services
2. Do extensive research on various moving companies and then compare the rates of the moving companies based on the moving services they offer
3. Pre-plan your move so that you can cut back on added expenses like storage
4. Hire movers that are trusted and reputable to avoid hidden fees that are unwarranted
5. Avoid a long-distance move when looking for your next one-bedroom apartment
Keep Reading: What Colleges Are Located In Los Angeles?
—
REAL RocknRoll Movers is the only moving company in Los Angeles that rocks! Follow us on Instagram, Facebook and Twitter, or contact us today for a free moving quote!