Hiring a moving company can ease the normal stress and burden that can come with packing up your home and your life. However, some people allow the unknown of the moving process to further complicate things and add more stress.
Don't let the unknown of how much should you tip force you to endure even more stress and anxiety than you have to. In this article, you will learn about some of the different things that you should consider when it comes to tipping movers.
See Related: How Big Is Los Angeles?
Should You Tip Your Movers?
Like any service industry, it is always a good idea to tip your movers. However, you only want to tip movers if they've performed their duties reasonably and with proper service. If your movers didn't do a great job or rather enough to earn the tip, you shouldn't feel obligated to do so.
However, if your movers went above and beyond to deliver the highest quality service and a job well done, you should be willing to tip your movers. After all, the entire process of moving can be tedious, tiresome, and grueling. That's likely why you hired your moving crew in the first place.
Be a good customer
While moving companies do get paid to facilitate your moves, it's always a good way to show your appreciation for their hard work by tipping your movers. Exactly how much should you tip is also a rather loaded question!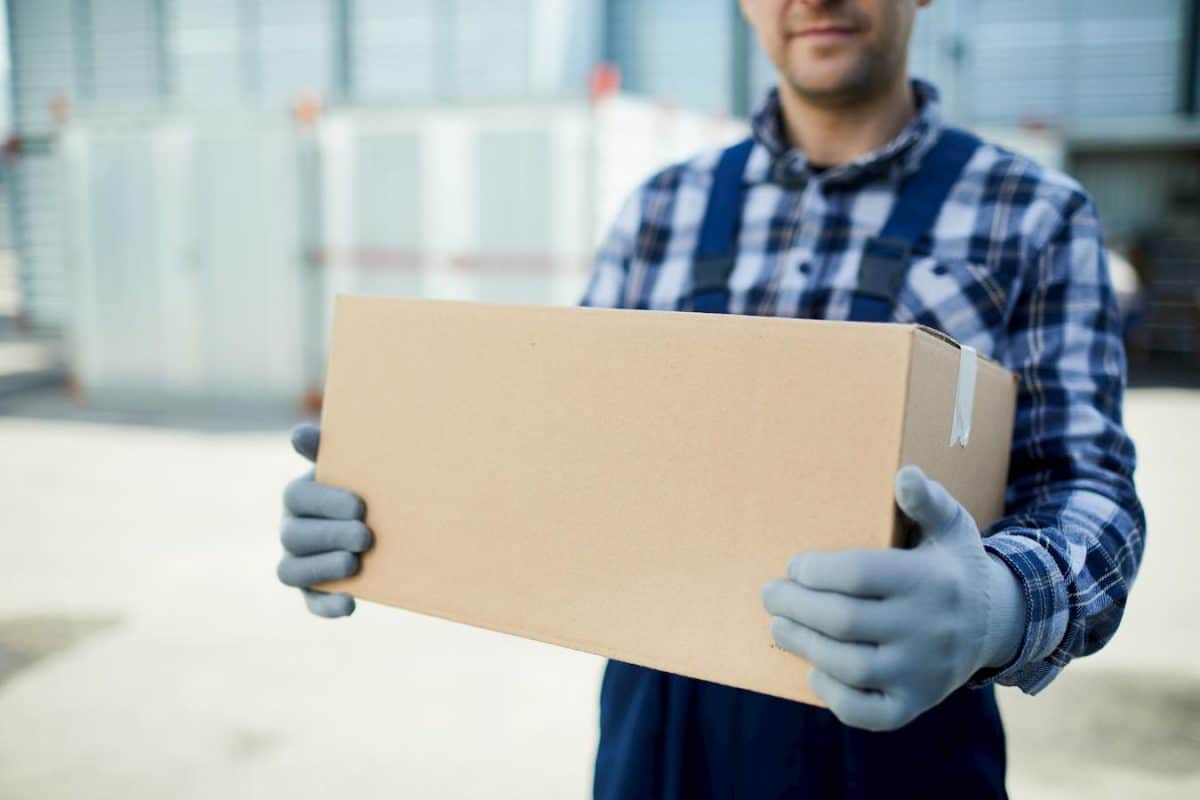 Figuring Out If and How Much Do You Tip:
Did they arrive on time?
This is perhaps the most important question to answer regarding how much to tip movers. After all, moving day can be stressful enough. Having your moving crew arrive late is a major issue that can result in even more stress added on top of everything.
Always reward good habits
If the movers arrived late, it should cut into how much to tip. After all, the moving company failed to deliver on their promises. However, if the movers arrived on-time, the moving company lived up to their professional obligations and are worthy of a tip.
Did they handle things safely?
One of the main reasons you likely made the effort and paid for the expense of hiring a professional moving company has to do with their ability to safely move everything from point A to point B. Therefore, a good rule of thumb is to factor in this very important question when asking yourself how much do you tip. Movers that took the time to carefully pack and move your belongings is much more worthy of a good tip than one that was careless with your stuff at the end of the move.
So if you're keeping a scoreboard that helps determine how much to tip your movers, moving companies that treat your belongings as precious cargo is essential for tipping movers.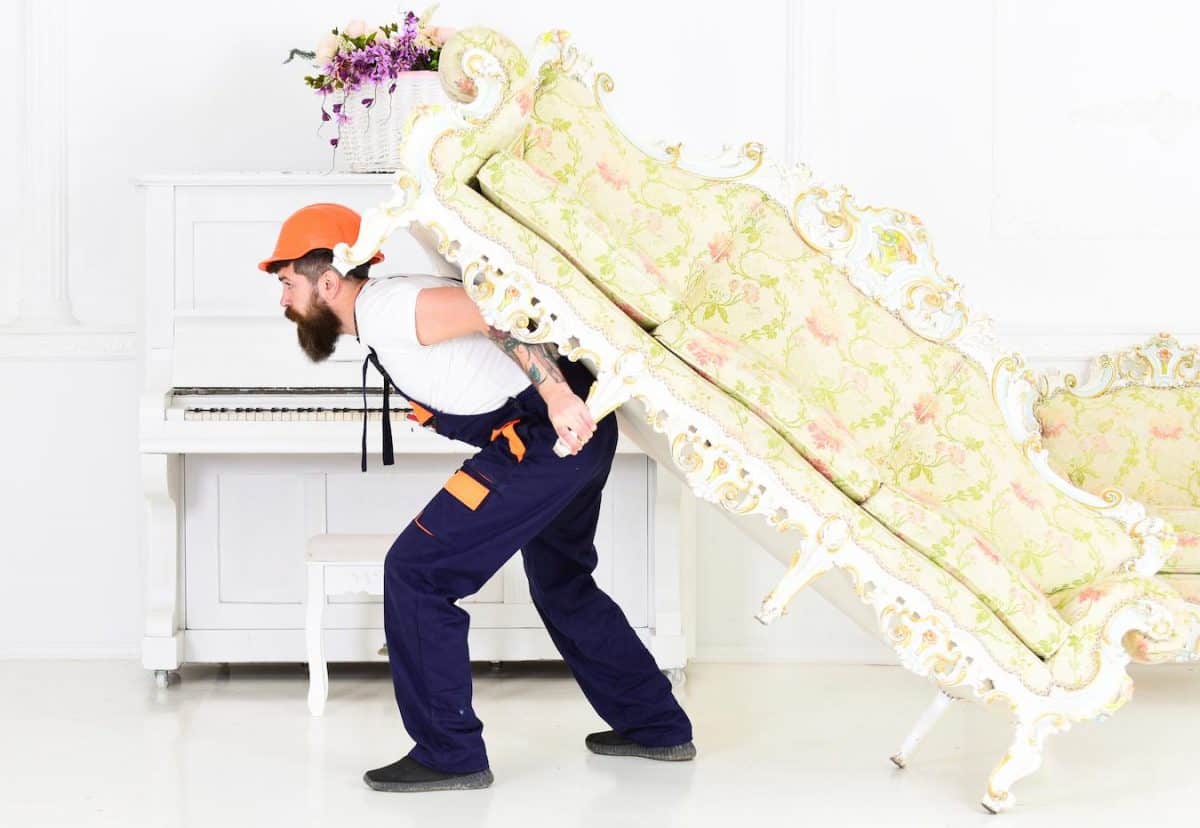 Bonus: What Colleges Are Located In Los Angeles?
Did they deliver a good customer-facing experience?
The movers that you hire will be interacting with you and your family during the move. After all, they will be going in and out of your old and new home. Therefore, you want to factor in whether or not they delivered their services with a smile and with good customer service.
A smile goes a long way
You should be tipping movers who are focused on delivering superb customer service. The job is not just about lifting heavy furniture several flights of stairs. It is also about making the customer feel calm and secure with their moving crew which ultimately helps determine how much to tip movers. The movers don't have to be overly friendly, but they should certainly be respectful and considerate.
Did you have a difficult move?
You should be looking at the move objectively. You want to consider the difficulty of the move when you are calculating how much to tip movers. Was it considered a long distance move? Was it a local move? Did you have heavy furniture and other variables that factored into your moving costs?
Remember to throw a bit of karma in the air
Did they help pack your items? Did you move a lot of fragile items that were delivered in impeccable condition? Maybe acknowledge the extra level of difficulty for Covid 19 when determining the tip. Consider all of this when you are coming up with how much to tip movers.
Does long distance or short distance matter?
Typically, industry professionals recommend that you tip long distance movers within the range of 15 to 20 percent of the total cost of the move if you are moving between further distances. If you are making a local move, you could tip movers anywhere from 5 to 10 percent [1].
Tip your movers for a job well done!
While you shouldn't necessarily feel obligated to tip movers, you should make an effort to tip hard work. Because of this, it is recommended to tip movers who help you during an otherwise stressful time, especially during Covid 19. By using the criteria above, you will certainly clear up the constant question running in your head during your move, "how much should I tip?"
You want to consider everything involved with the moving process to ensure that you tip your movers adequately for their hard work. Those who help facilitate your move would appreciate being recognized for delivering on their already high expectations. When you hire us for your next move, don't let the fear of the unknown cause you more stress. Our professional movers are consummate professionals and they will exceed any expectations you have even regardless of a tip!
References:
[1]
https://www.consumeraffairs.com/movers/tipping-your-movers.html
Keep Reading: The Top 5 Places To Live In Los Angeles County 2020
—
REAL RocknRoll Movers is the only moving company in Los Angeles that rocks! Follow us on Instagram, Facebook and Twitter, or contact us today for a free moving quote!