In 2021, around 28 million Americans moved, according to the US Census data. One of the most time-consuming and tedious parts of this process is often packing fragile and breakable items, which can end up being a major hassle.
Key takeaways
If you want to ensure a smooth move, dishes, glasses, and stemware need to be carefully wrapped and protected. If not, you'll be sure to end up with shattered glass and a disaster of a move!
Keep reading, and we'll share everything you need to know about packing your kitchen's fragile items for your upcoming relocation.

See Related: 10 Best Things To Do In Downtown LA
#1. Make sure to gather all the packing material you need well beforehand
Moving is anything but a small task. It takes plenty of planning and preparation to make the magic happen!
Even the smallest missed detail can spell disaster, especially if you're undergoing a long-distance move. It's important to stay on top of everything, and that rings true when it comes to packing.
It's safe to say that this is one of the least enjoyable parts of moving. Not only is it tedious, but it can be stressful to figure out the best ways to safely wrap all of your precious belongings. There's nothing worse than arriving at your new home only to discover that your delicate plates, dishes, and glasses shattered during your travels.
Set yourself up for a successful and seamless move
If you want all of your belongings to arrive safe and sound (and in one piece), you need to prepare well in advance. You can't procrastinate and still expect great results.
The first thing you should focus on is getting plenty of moving supplies beforehand. Your dishes, glasses, and stemware won't be able to make the move if they're not properly cushioned and protected.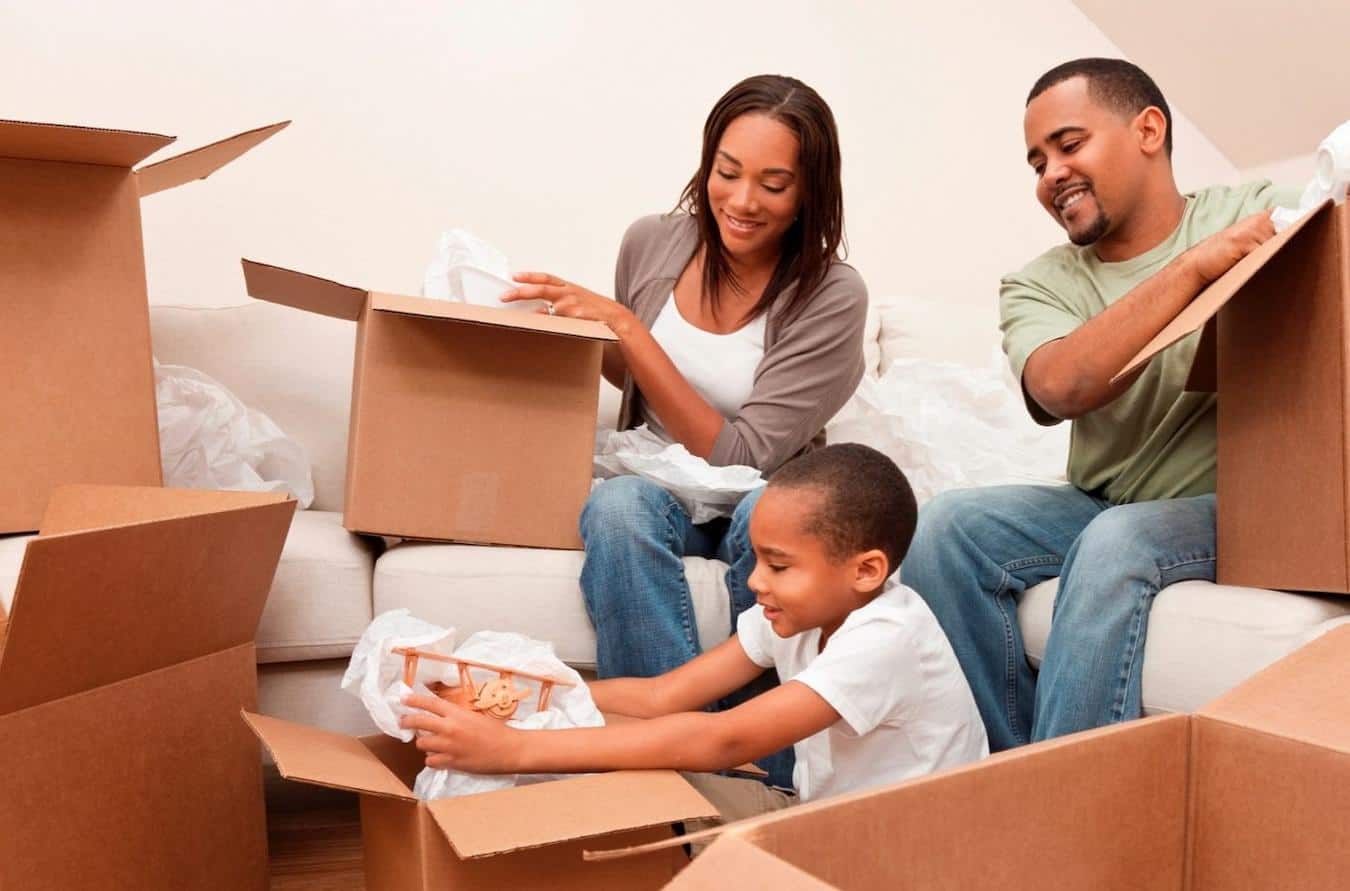 From packing paper to bubble wrap, be sure to get all the essentials
Start with the essential moving supplies, like moving boxes and tape. Obviously, you'll need plenty of boxes to hold all your belongings.
Keep in mind that it's a good idea to get more than you think you'll need. Once all your personal belongings are out of the cupboards, you'll be shocked at how much you actually own!
When it comes to packing dishes and other breakable items from the kitchen, you'll need the following items:
Dish boxes

, which are essentially moving boxes designed with a double layer of cardboard to better protect dishes for a move

Bubble wrap
Packing paper
Small or medium-sized boxes

(dishes can get heavy, so you don't want to overload large boxes)

Labels and markers
If you're short on packing paper, you can also safely remedy it with some newspaper. Just keep in mind that the ink might smudge on your items, and there's no guarantee that someone won't be stained (though most of the time, these stains easily come out.)

Bonus: Where To Find The Best Views of the Hollywood Sign?
#2. The best way to go about packing dishes
Packing dishes doesn't need to be overwhelming. In fact, it can be easy if you know how to go about it!
Start by laying out all your dishware on a flat surface. Be sure to assemble some boxes with heavy-duty packing tape so you're ready to get going
Fill the bottom of the boxes with some crumpled packing paper to give it a cushioned base. Then, wrap each dish individually with more packing paper.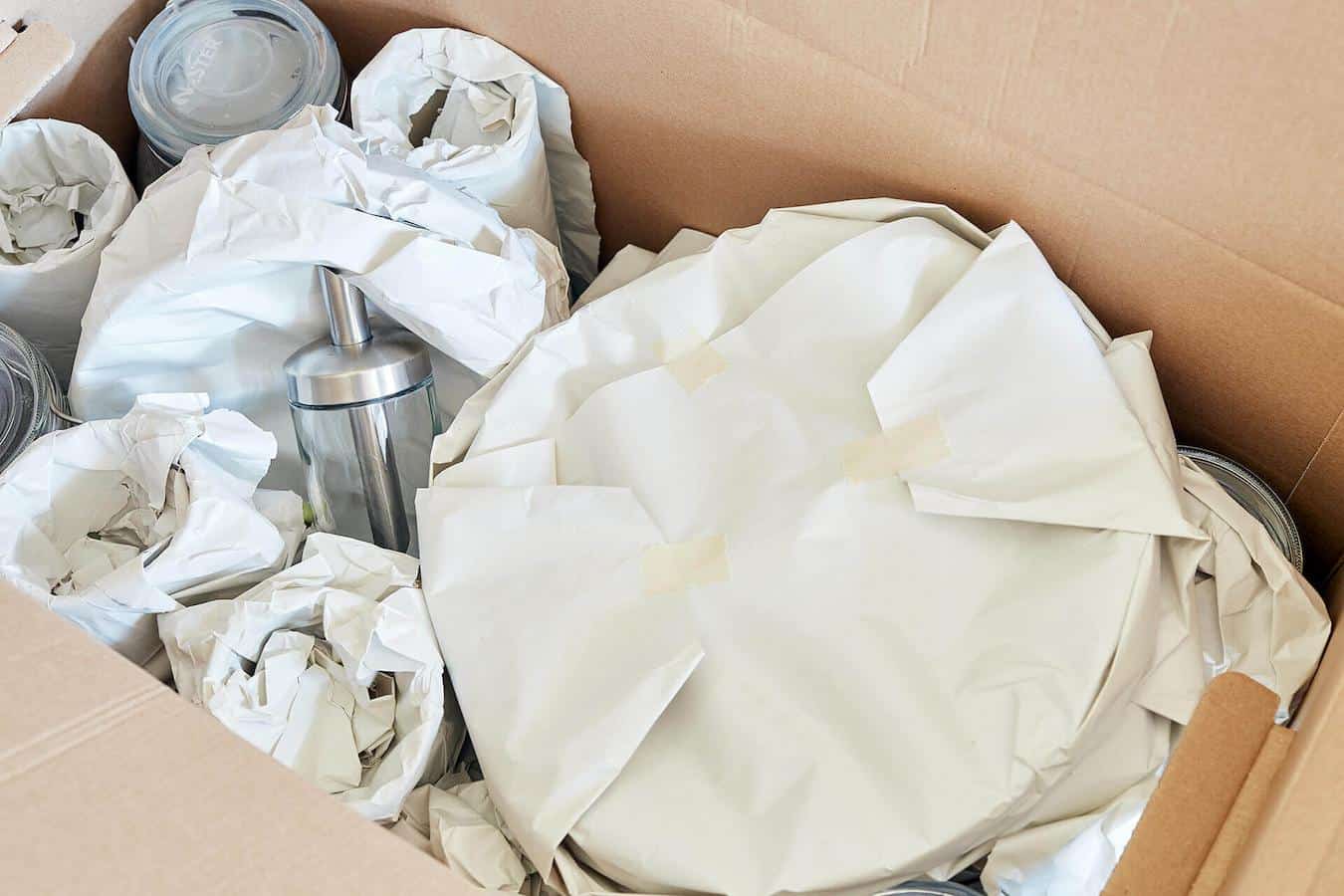 Be sure to wrap each item carefully so that they have plenty of cushioning
As you place each wrapped item in the box, group like items together so that it saves space. The key here is to place heavier items on the bottom and lighter items closer to the top.
It's also a good idea to not place only heavy items in your cardboard boxes. That would make them too weighty, which would make it hard to move the boxes themselves or even crush the items on the bottom of the box.
By starting with heavy items on the bottom and ending with lighter items, you can be sure to have a good weight balance.
Don't leave any empty space where dishes can move around
After placing all your dishes wrapped and safe in the box, fill any empty spaces with more crumpled excess paper. That way, there are no empty spaces where dishes can shift during the move and potentially break.

After sealing the top of the box, label it as "fragile" and list the specific items that are in there. That way, when it comes to unpacking, the process will be smooth since you'll know exactly what is in the box.
#3. How to pack glasses and wine glasses
It can be intimidating to pack glasses and stemware. Everyone knows that this is perhaps the most likely thing to break during a move if you don't go about packing them right.
Donate, sell, or toss any old or unwanted glasses or dishware
However, before you dive into it, now is a good time to reassess what you have. You know those old tinted wine glasses you've had in the back of your cupboard for years? Now is the time to part ways with them.
Anything that is chipped or already broken, you can safely throw away as well. There's no reason to focus on finding these unwanted belongings a new home when it would save you immense time and effort to just get rid of them!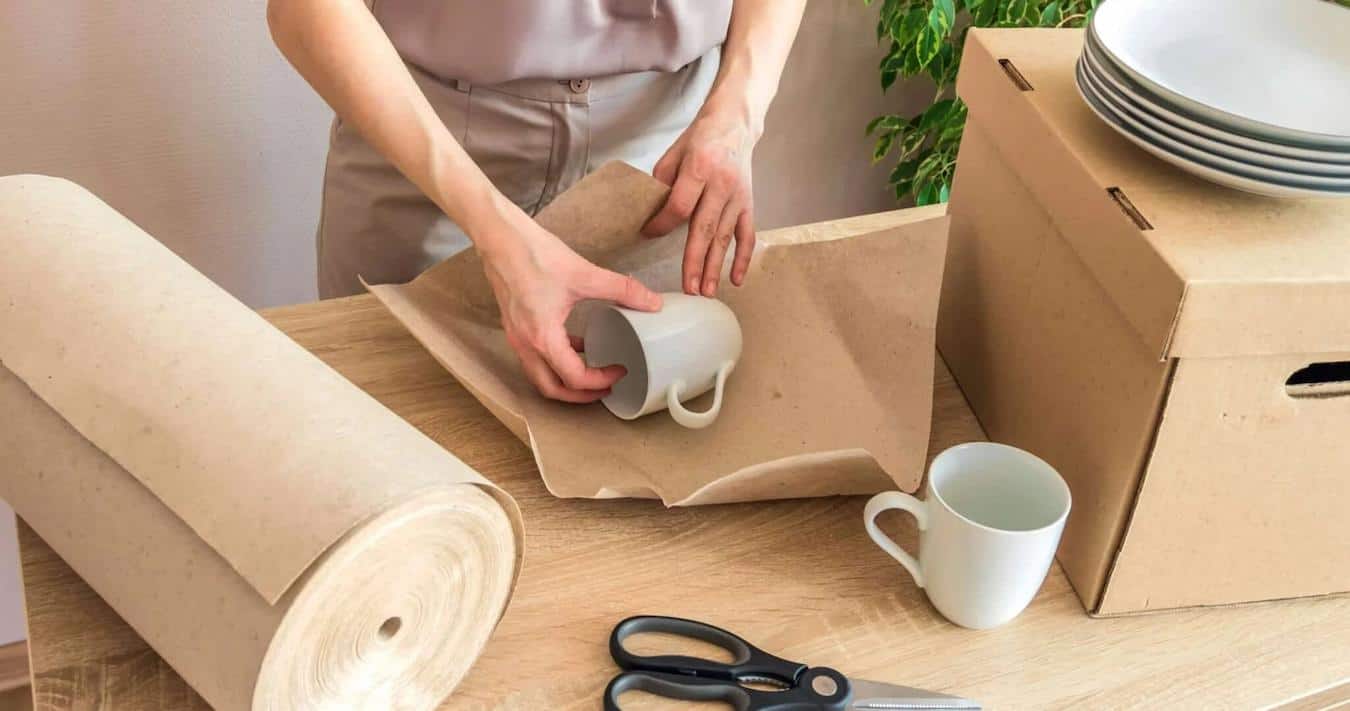 Be sure to pack all your items safely and soundly
Like with dishes, you need to be sure to use plenty of packing paper for your glassware. Now is the time to also use that bubble wrap you have!
Start packing by lightly stuffing the interior of your glasses with packing paper, and use cell inserts in your boxes if you have any.
If you are going to place multiple rows of glasses, be sure to separate the area with another layer of cushioning. It's also a good idea to fill any empty space with packing peanuts or paper.
Take some extra steps for any stemware
For any fine stemware, wrap the stems with extra packing paper. It might also be a good idea to double-box your stemware so that there is some extra protection.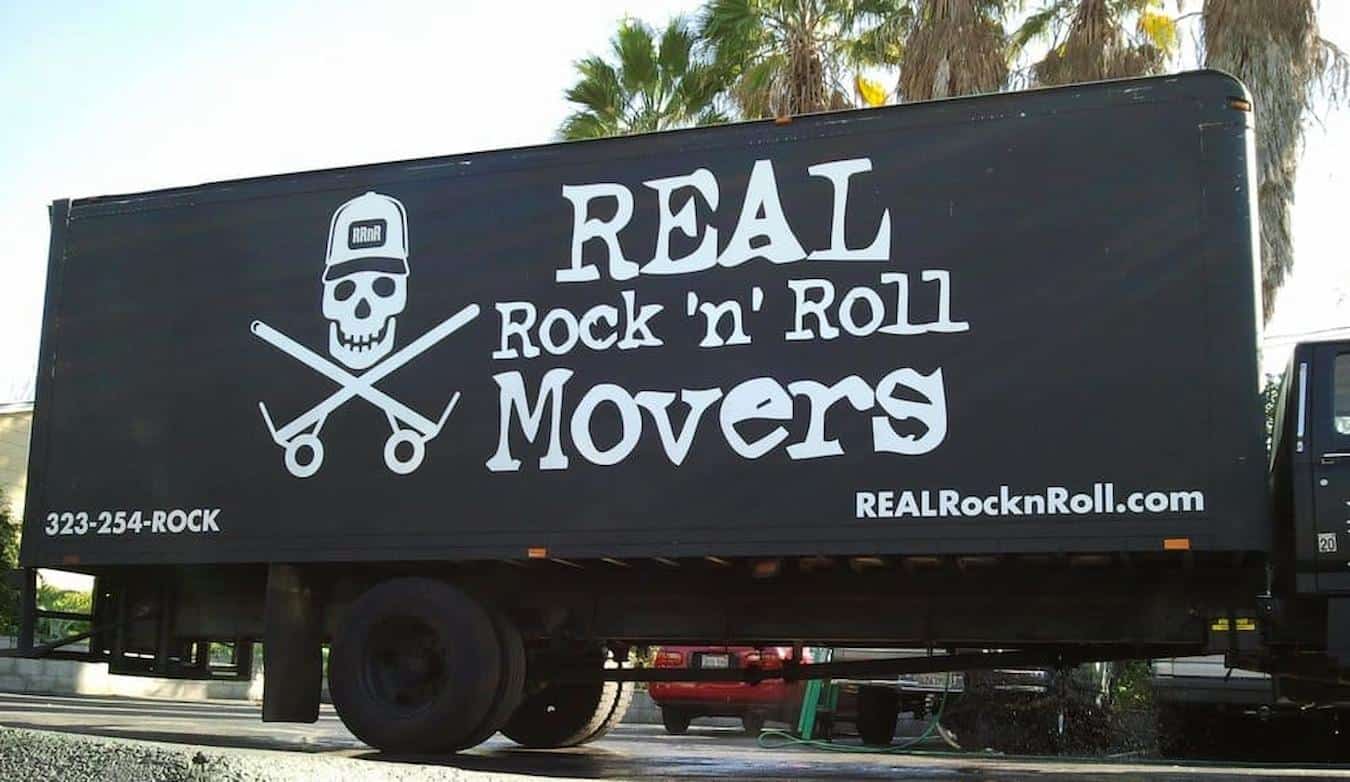 #4. Hire professionals if you're looking to avoid the hassle of packing altogether
The packing process should always be one of your top priorities when moving. However, properly insured and licensed moving companies can help you bypass that step of the moving process completely and save you plenty of heartache!
At Real RocknRoll Movers, we offer professional packing services that will help your move go smoothly. Not only do we typically complete packing in just a day, but we also know how to pack smart so that all your belongings (including breakable dishes and stemware) are safe from start to finish.
Wrapping up
Safely transporting your fragile items to your new home doesn't need to be a scary or challenging task. By packing your glassware and dishes properly, you can rest easy knowing they'll reach your new home in one piece!
Keep Reading: What is minimum wage in Los Angeles?
__
REAL RocknRoll Movers is the only moving company in Los Angeles that rocks! Follow us on Instagram, Facebook, and Twitter, or contact us today for a free moving quote.