Beaches, celebrities, overpriced gas, and gridlock traffic are a few of the stereotypical, but true, views of L.A. that people have when they think about Los Angeles, but the city of angels has so much more to offer than that, including the (shameless plug) legendary REAL RocknRoll Movers!
So where do we truly begin? Do we start in Downtown Los Angeles at the delicious grand central market and make our way west down the Hollywood Boulevard walk of fame past the tcl chinese theatre and cut over down the sunset strip into beverly Hills past the famous getty center to the Santa Monica Pier and venice beach til we get to the pacific coast highway! What amazing options to choose from. Along the way, we pass by all of the major film and television studios including Universal studios Hollywood, Warner Bros studio and Walt Disney studios, and Sony Pictures Studio. Los Angeles truly has it all. So maybe let's go the not obvious route and start at the top! The mountains overlooking Los Angeles!
Los Angeles Offers: Hiking, Hiking, Hiking!
Griffith Park has 50 miles of hiking trails that show-off Los Angeles and its gorgeous, panoramic views. Hikers can pick a trail that will take them by the iconic Hollywood sign, a backdrop in many Hollywood films, or they can choose a trail that will lead them to the Griffith Observatory, where visitors can see the stars in the skies above, instead of just the movie stars walking around Los Angeles. The observatory has telescopes that sightseers can use to view the stars above. After viewing the spectacular views in space, guests can make their way into the Griffith Observatory to experience the Samuel Oschin Planetarium, where live planetarium programs are hosted by knowledgeable lecturers waiting to share their passion for astronomy. At night, Griffith Park becomes a space odyssey. Griffith Observatory offers a plethora of night programs for the whole family of star gazers.
Runyon Canyon, located near West Hollywood in a 106-acre park, is another outdoor option. In this park, there are trails for hiking and biking, as well as a dog park. On a clear day, those hiking in Runyon Canyon can see vistas from the Santa Monica Mountains to Catalina Island.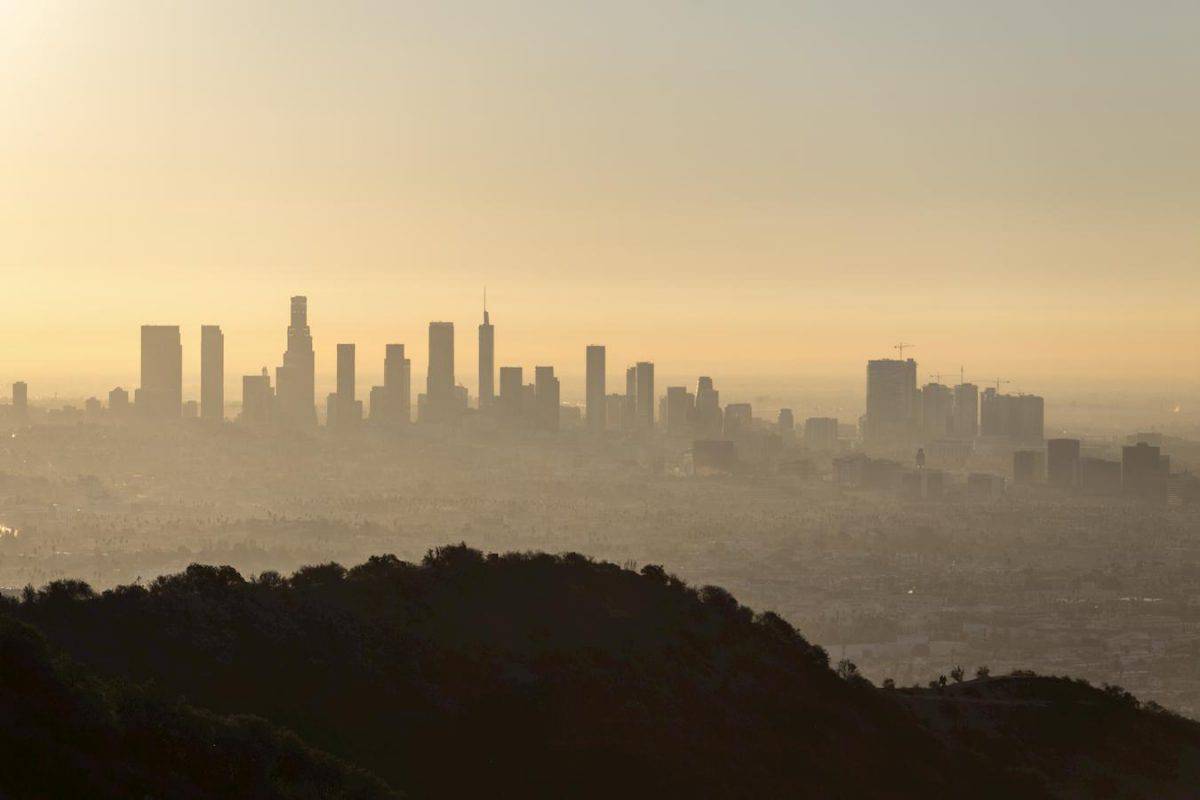 Hollywood
Another place to visit just below the Hollywood sign in Los Angeles is the Hollywood Walk of Fame. The names of movie stars from Hollywood's golden age, to the stars of today line the sidewalks of Hollywood Boulevard. With 2,960 brass stars embedded in the sidewalk, visitors are sure to find a name they know on the walk of fame. Just to the South, lies the haunting Hollywood Forever Cemetery. In the summer, the Hollywood Forever Cemetery offers movie nights on the lawn which is something to experience.
To the north, the world famous Hollywood Bowl sits perched along the Hollywood hills. From Sinatra to Kanye West, every major performer in the past century has performed at the Hollywood Bowl. Grab a picnic basket and enjoy some amazing music and ambiance at this historic Los Angeles music venue.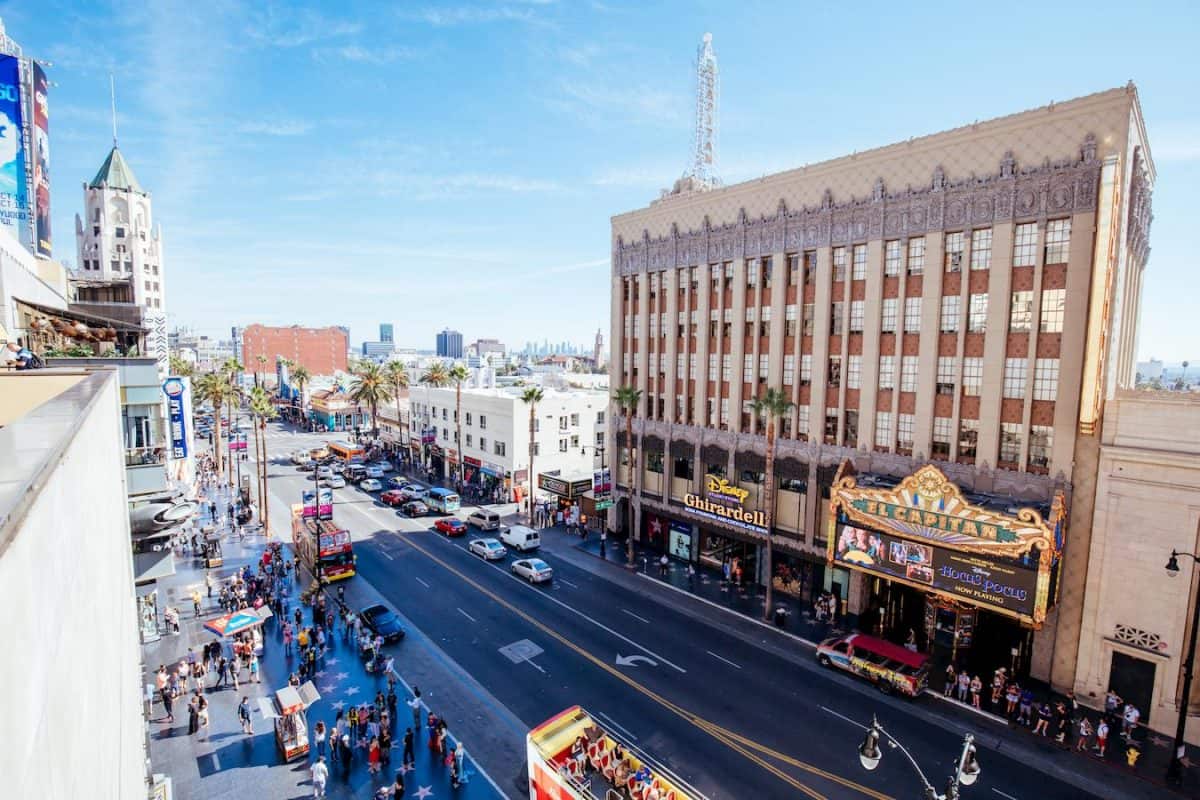 All The Art, All The Things
Los Angeles has a huge offering of art and cultural experiences for those interested in enriching their creative side. In fact, with 225 theaters and 105 museums, more than any other city, Los Angeles is a veritable mecca of art. Moreover, Downtown Los Angeles is home to The Broad, one of the best contemporary art museums in the world. This museum has upcoming exhibitions that will feature installations by 1960s Pop art sensations, Andy Warhol and Roy Lichtenstein.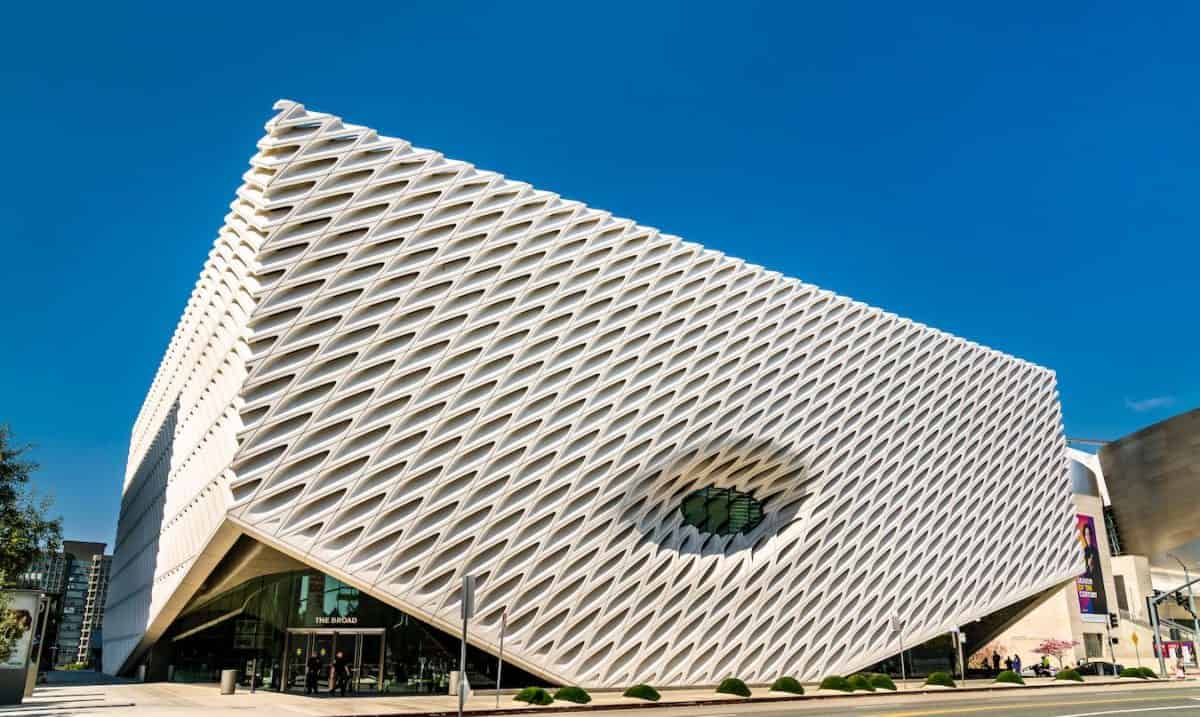 Museums For The Beginner Or Expert
The Los Angeles County Museum of Art (LACMA) is also a must see. From priceless artifacts to modern art, this museum is unlike anything in the United States if not the world! Other places to check out include the California Science Center located in Exposition Park in Downtown Los Angeles next to the natural history museum of Los Angeles County and the University of Southern California.
Getty Center Has Two Locations for Maximum Pleasure
If that wasn't enough, the famous Getty Center is truly a sight to see. Not only does it overlook the city of Los Angeles with a magnificent structure, but the collection inside is world renowned. It sits just north of the San Fernando Valley along the 405 freeway in Brentwood. There is also the smaller Getty Villa in Malibu that is also stunning!
Aside from art collections, prehistoric art is also a thing. The La Brea Tar Pits is something out of of this world. See what life was like thousands of years ago by visiting the La Brea Tar Pits just next to the Los Angeles County Museum on a street known as the Miracle Mile.
What Does Los Angeles Have To Offer? BEACHES!
Leaving Los Angeles city limits, a visitor can find a 75 mile stretch of coastline beaches extending from Long Beach to Malibu. This stretch of coast houses some of the best surfing in the world. For example, Huntington Beach, known as, "Surf City, USA", is a seaside city in Los Angeles County, located 35 miles from Downtown Los Angeles. This seaside community has over 11 million tourists visit each year. With premier eateries, quaint shops, and world class surf competitions, it isn't a surprise tourists flock there.
The Best Things In Los Angeles Come With A Thrill
There are many quintessential seaside towns to visit along the coast. Santa Monica has a famous pier where games, shopping, and food can be found, as well as the Pacific Park amusement park. Visitors can stroll across the famous Santa Monica pier, ride rollercoasters and take in amazing panoramic views of Southern California on the Pacific Wheel, the world's only solar powered ferris wheel. Santa Monica is truly the touchstone of Los Angeles.
Experience Venice Beach In Real Life
After leaving Santa Monica, head south to Venice Beach and take in the wild muscle beach in all of it's glory. Venice Beach has been featured in many films and television shows, as well as stylish seaside towns like Hermosa Beach and Redondo beach along the southern coast.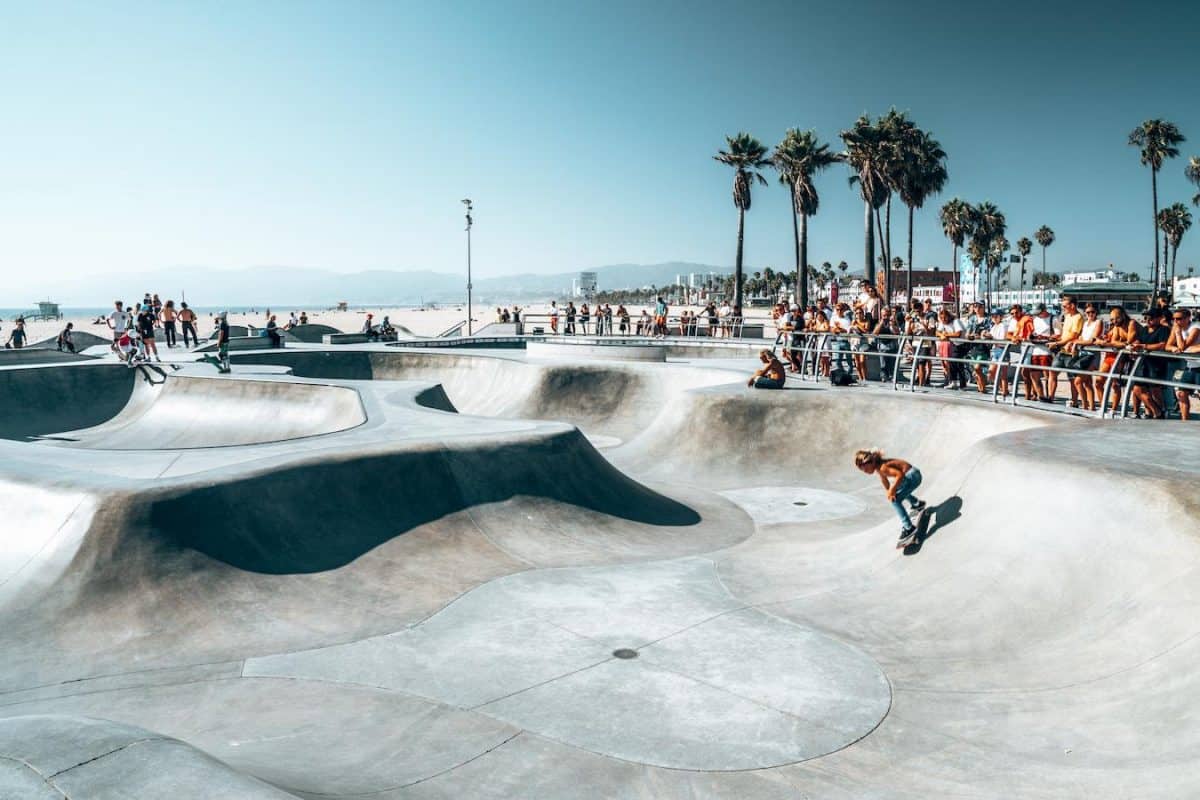 All The Fashion You Can Handle
California, and particularly Los Angeles, have inspired many fashion trends that have been picked up all over the world. With fashionable shopping being offered in chic boutiques on Rodeo Drive in Beverly Hills, as well as the Fashion District in Downtown L.A., there are plenty of opportunities to find iconic fashion labels like Christian Dior, Burberry, Tiffany and Valentino, for a hefty price. However, Los Angeles also hosts several outlets where the bargain hunter is able to find great deals from Coach, UGG, and Calvin Klein. It's essentially New York of the West Coast!
Trendy Rodeo Drive To Vintage Echo park
If you're a foodie, you'll eat your way through the open air markets of grand central market and the farmers market. But if you're a shopaholic, then you'll shop your way through Los Angeles in no short order. And since the weather is amazing throughout the year, you don't have to be confined to shopping in indoor malls. There are also great boutique shops just outside downtown LA in the trendy east side areas of Echo Park and Silverlake.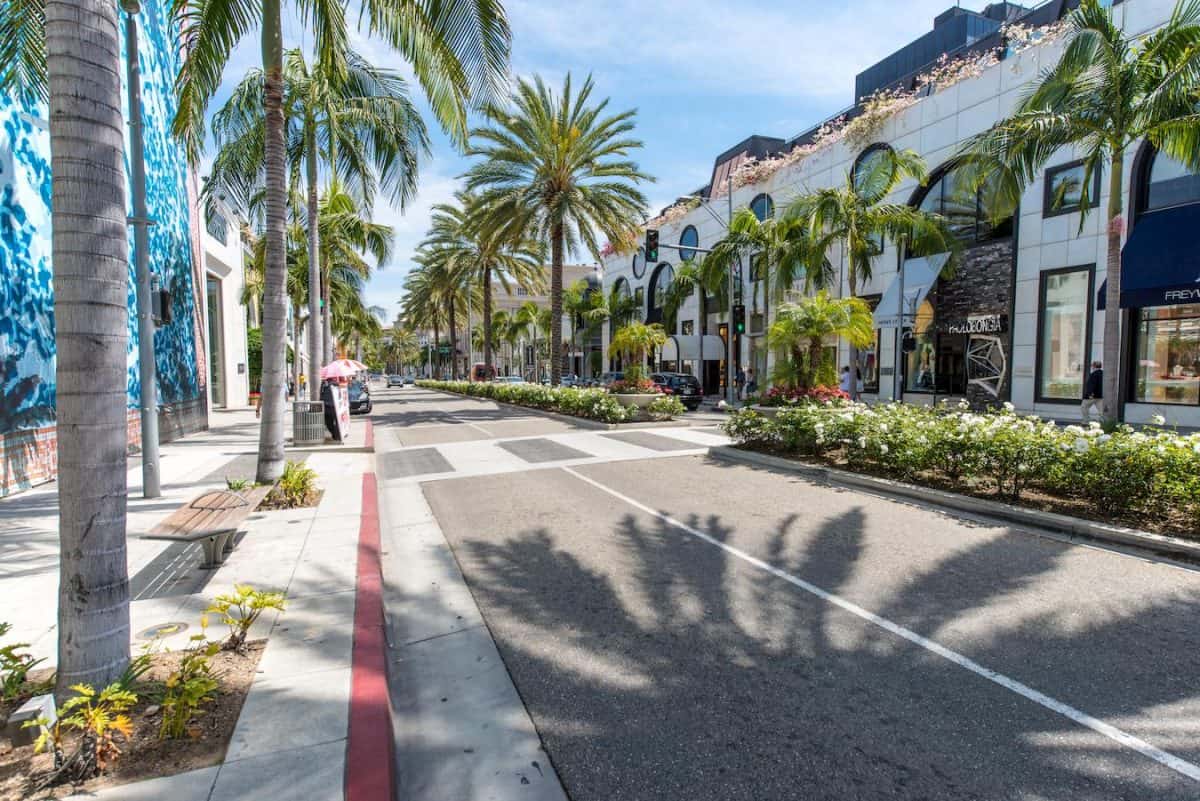 Don't Forget About Our Pro Sport Teams
Sports are also alive and well in Los Angeles. Those who visit the Staples Center can take in a Los Angeles Kings hockey game or a Los Angeles Lakers or Los Angeles Clippers NBA basketball game. For the visitors who want to take in a baseball game, they can head to Dodger's Stadium where fans come in droves to root for the Los Angeles Dodgers. There's no wonder Los Angeles is a championship city.
The Los Angeles Lakers franchise alone has celebrated 17 championship titles while the Los Angeles Dodgers have won 5 MLB championships since moving to Los Angeles from New York. There is no city in the Western United States that has more sports titles in all three major sports.
The Entertainment Capital of the World
Aside from sports, Los Angeles is also known for being the entertainment capital of the world. The most iconic film and television shows have all been made right here in Tinseltown. If you really want some film history, we recommend going on a studio tour. You certainly have your options to choose from.
The Warner Bros Studio Tour Hollywood is a public attraction in the famous Warner Bros Studios which is located in the heart of Burbank, just north of Griffith park. The tour offers visitors the chance to glimpse behind the scenes of one the oldest film studios in the world. Although the Hollywood sign is a symbol of the film business, the studio tour of this legendary studio lot really captures the essence of the storied film and television industry and Los Angeles as a whole. Another studio tour that is top of the list is Universal Studios Hollywood. Both of these studio lots have done it all in terms of entertainment throughout history.
What Every Other City Doesn't Have, Los Angeles Has!
Los Angeles has a lot to offer, from the stereotypical to the unique. Whether a visitor wants to hike, go to a museum, a beach, do some shopping, or take in a baseball game, this city has something for everyone. Aside from being one of the largest cities in the United States and the rest of the world, it's certainly one of the most unique.
—
REAL RocknRoll Movers is the only moving company in Los Angeles that rocks! Follow us on Instagram, Facebook and Twitter, or contact us today for a free moving quote!