Los Angeles, CA home to REAL RocknRoll Movers, is also home to several of the nationally ranked best hospitals!
However, they are not all created equal and it's helpful to know what a few of the best hospitals in Los Angeles are. With that said, read on to find out what the top five best hospitals across Los Angeles, CA are and what makes them high performing and nationally ranked among the top hospitals in health care.
1. Ronald Reagan UCLA Medical Center
This Los Angeles medical center was founded in 1955 and sits right on the UCLA campus located in West Los Angeles. One of the best things about the Ronald Reagan UCLA Medical Center is that each floor is dedicated to areas of care for numerous adult specialties. The hospital specializes in 12 adult specialties which gives the hospital high marks in versatility. Not only that, but each floor has a pharmacy, as well as resident doctor sleeping rooms and respiratory therapy workrooms. According to U S News world report, UCLA Medical Center was ranked No. 4 nationally in annual rankings published today by U S News World Report. UCLA Medical Center has also appeared on the national honor roll. This is a unique distinction reserved for only 20 hospitals that provide the highest quality health care across an array of adult specialties and child specialties, procedures and conditions.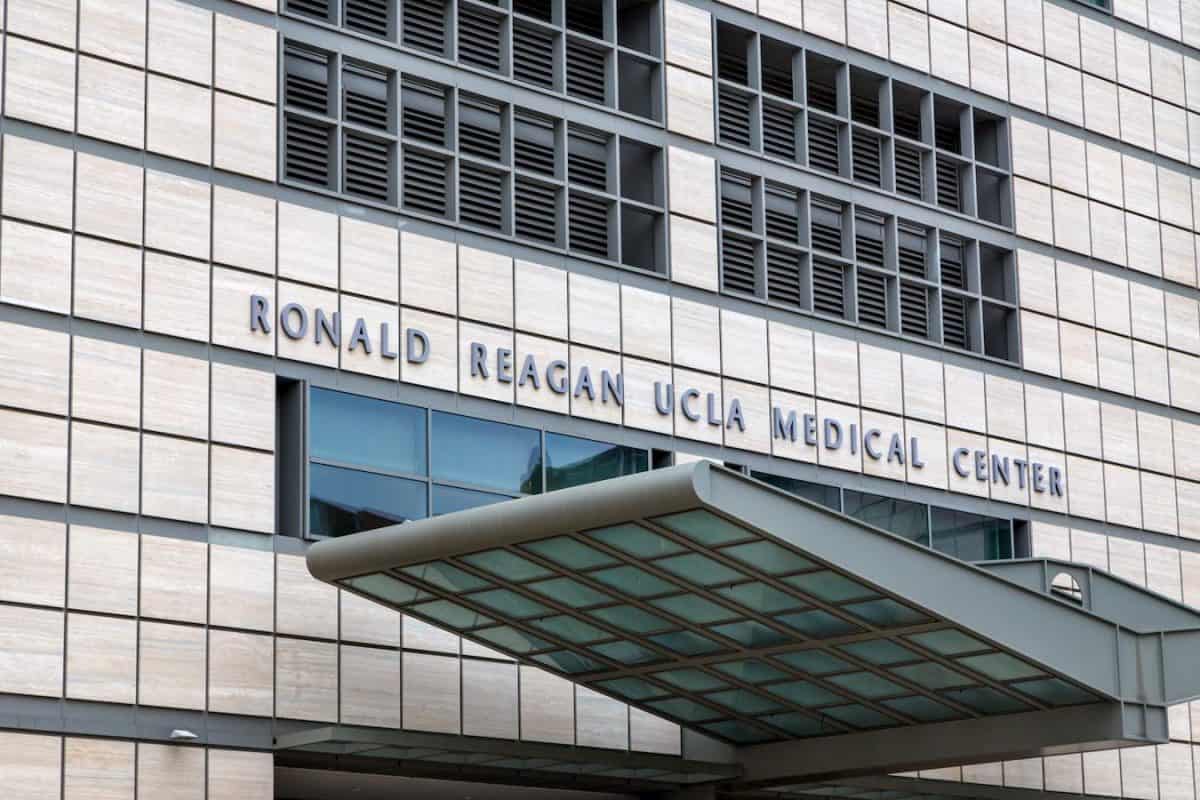 As for key features and what makes this hospital the top medical center in LA are as follows:
Surgical Suites
The UCLA medical center is equipped with surgical suites. These suites are equipped with state-of-the-art medical equipment, as well as audiovisual integration systems.
GONDA Observation Unit
The Ronald Reagan UCLA Medical Center has a GONDA observation unit. This health care unit is run by a special team. This is where patients go to when they require observation for particular symptoms or just one specific symptom.
The BirthPlace Westwood
This is the part of the medical center where mothers give birth. They are able to give birth in a home-like environment. However, the high performing team at this part of the medical center can quickly transform the environment to a state-of-the-art operating room.
Level One Trauma Center
Doctors are able to immediately diagnose patients when they arrive at the trauma center. This is because the Level One Trauma Center is equipped with CT-scanners.
Intensive Care Units
Another key feature of the medical center is intensive care units. Critically ill patients receive high quality health care here. The approach that is taken here is known as "line of sight".
Room Service
Finally, there is room service. This means patients can customize their menu orders. They can also order food at the most convenient time for them. Those are the key features of the high performing Ronald Reagan UCLA Medical Center. The bottom line is that it is one of the best hospitals in Los Angeles. You can expect high quality health care here, regardless of why you are there in the first place.
UCLA Medical Center – Santa Monica
UCLA Medical Center also has a separate medical center located in Santa Monica. This particular medical center under the UCLA umbrella is nationally ranked in 1 adult specialty specialty and rated high performing in 2 adult procedures and conditions according to U S News World Report. More specifically, U S News World Report gives high praise for their performance in Hip Replacement, Knee Replacement and Orthopedics. These high marks in adult specialties has given UCLA Medical Centers the national recognition it so proudly deserves.
See Related: The Top 10 Music Venues In Los Angeles in 2020
2. PIH Health Good Samaritan Hospital
The PIH Health Good Samaritan Hospital can be found on Wilshire Boulevard in Los Angeles. This medical center was founded in 1885, but it has been on Wilshire Blvd. since 1911. It's a rather large hospital and currently has 408 beds. This high performing medical center offers an array of clinical and supportive services that serves a vast number of adult specialties.
Clinical Services
The Good Samaritan Hospital offers an array of clinical services. This includes cardiology, cardiac surgery, acute rehabilitation and ENT. Others include radiology, emergency services, laboratory and podiatry. Physical therapy, neurosciences, cancer and stroke are other clinical services offered. Remember, this is not an exhaustive list of clinical services provided.
Supportive Services
The Good Samaritan Hospital also offers various supportive services. These health care services are designed to make patients feel as comfortable as possible while they are staying at the hospital. The supportive services and the quality of those services are some of the other reasons why this medical center is one of the top five hospitals in Los Angeles.
If you decide to go to this hospital due to any condition or injury, then you'll have peace of mind. The doctors, nurses and other medical professionals at this hospital are all highly skilled and possess a tremendous amount of experience.
3. Children's Hospital Los Angeles
The Children's Hospital Los Angeles is located on Sunset Blvd, and as the name suggests it is a children's hospital. It has an emergency department, and currently has 495 beds. Every single year, the hospital treats thousands upon thousands of children with various conditions.
The Children's Hospital Los Angeles provides care via five departments. These departments include surgery, anesthesiology & critical care medicine, pediatrics, pathology & laboratory medicine, as well as radiology and imaging. It doesn't matter what condition, illness, or injury a child is suffering from, the chances are they can receive excellent care at this nationally ranked hospital.
Patients who visit the Children's Hospital Los Angeles are in good hands because of the physicians and other faculty members that work there. In fact, there are more than 800 clinical experts, as well as house staff that work at the hospital. The level of care is of the utmost highest quality.
4. Kindred Hospital Los Angeles
Our list of best hospitals is not limited to size. This hospital is relatively small, but the Kindred Hospital Los Angeles provides the same level of services that traditional hospitals provide. It's located right near Fox Hills Park, in the Ladera Heights region of Los Angeles.
As for the types of services the Kindred Hospital Los Angeles provides, they offer many including adult specialties. This includes IV antibiotic therapy, prolonged mechanical ventilation and wound care. Other types of care includes rehabilitation services, stroke and brain injury. They also provide pulmonary care and non-ventilated mechanical pulmonary care including heart surgery.
Another reason why the Kindred Hospital is considered one of the best hospitals in Los Angeles is because patients can include their loved ones as they progress through their treatment. For example, family members of patients can meet with the hospital's clinical team on a regular basis. They can be kept "in the know" about their loved one's progress and condition.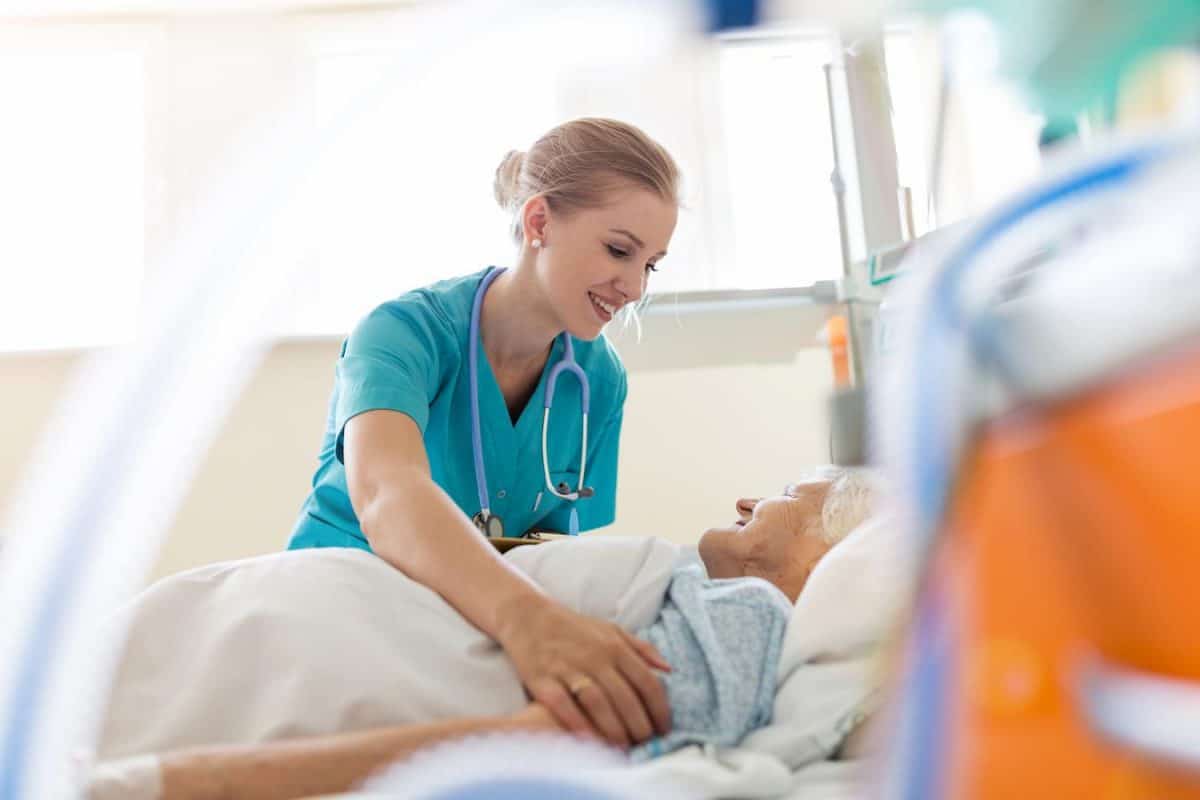 5. LAC+USC Medical Center
The last of our best hospitals list is the LAC+USC Medical Center. This high performing hospital provides services such as pharmacy, emergency and inpatient services to name a few. Pediatric care and rehabilitation care are other services offered at the hospital.
Specialty care can be received at the LAC+USC Medical Center. Bear in mind that seeing a specialist does require a referral. Whether it's specialty care or any other kind of care, you will be in the best capable hands at this hospital.
Other Hospitals with High Marks and Nationally Ranked in 12 Adult Specialties
One of the best hospitals very much worth mentioning that was outside our list though it should not be misconstrued is Cedars Sinai Medical Center. This high performing LA hospital has received consistent high marks in heart surgery, ear nose and throat, cancer research among many other areas and adult specialties. It is nationally ranked in 12 adult specialities and rated super high in adult procedures and conditions and has also consistently appeared on the national honor roll.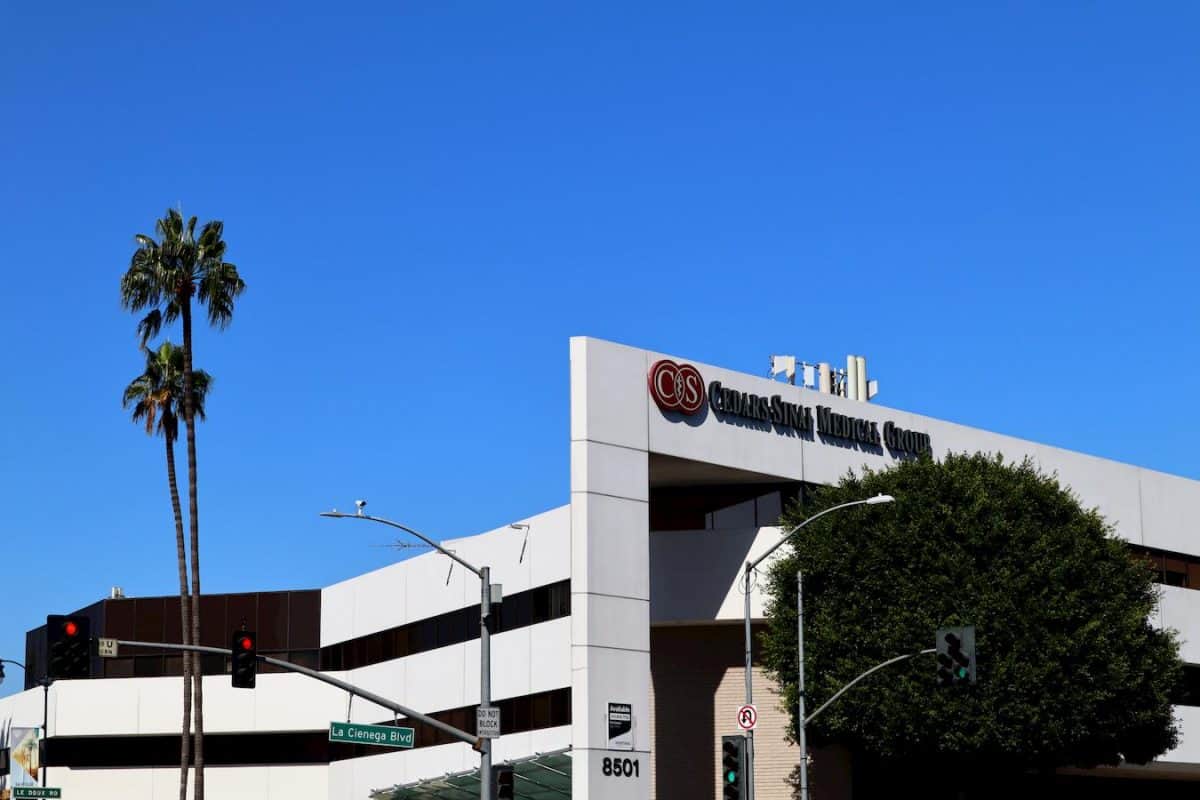 Cedars Sinai Medical Center is specifically ranked high in neurology and neurosurgery. Cedars Sinai Medical Center is a non-profit hospital that has various locations around the Los Angeles area. It is also among the best in the nation year after year in these specific adult specialities and children specialties categories: cancer, cardiology and heart surgery, gastroenterology and GI surgery, gynecology, nephrology, neurology and neurosurgery, orthopedics, and pulmonology and lung surgery. Three other specialties ranked in the Top 20: diabetes and endocrinology, geriatrics and urology.
In Conclusion, Los Angeles Takes Good Care of Its Communities
Those are the top five best hospitals across Los Angeles. If you ever need to visit a hospital in Los Angeles, then consider going to any of the above. As you can see, each of these Los Angeles medical centers offers an array of services. It's a good idea to compare each hospital in more depth before deciding which one to go to.
Keep Reading:10 Best Neighborhoods To Move To Within Los Angeles
—
REAL RocknRoll Movers is the only moving company in Los Angeles that rocks! Follow us on Instagram, Facebook and Twitter, or contact us today for a free moving quote!