'BEST MOVERS IN PASADENA'
VOTED BY LA WEEKLY AND

CBS
Cheap Movers Pasadena | Residential Movers | Commercial Movers | Long Distance Movers | Local Movers |
MOVING PASADENA AND CA SINCE 2010!
#WEMOVELA
Residential Moves
Speak to one of our friendly booking coordinators to make the right plan for your move. From a 1 bedroom apartment to a 4+ bedroom home, we have you covered.
Long Distance
Moving within CA? We can help! Long Distance moving requires an attention to the details and solid planning. Call today and let us help make your move out of LA a smooth one.
REAL Movers
We provide experienced, professional and friendly movers who pride themselves on making your move safe and fun! With a 5-Star rating, it's a winning formula that works again and again.
REAL Service
We are confident our years of experience can rock your move, the right way! From moving and packing large homes to commercial & office moves, REAL RocknRoll Movers has you covered. Speak to a booking professional today about your specific move.
REAL Savings
NO TRUCK FEES. NO STAIR FEES. NO LONG CARRY FEES. EVER.  Don't get nickel and dimed by the other "corporate-type" LA moving companies –  We offer superior service at affordable rates and all of our pricing is simple and up front.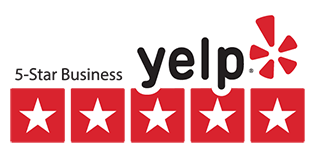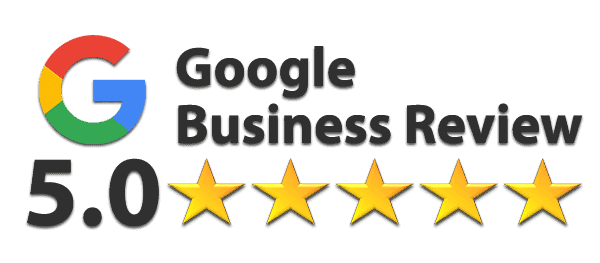 "Polite, punctual and incredibly helpful. The best moving company I have ever used! Highly recommended!"

"Absolutely fabulous! They made my move too easy. A day I imagined to be super stressful was actually fun and so chill."

"If these guys rock as hard as they move single room apartments, then these guys are the show to see. They kicked ass!"

REAL RocknRoll Movers
333 E Walnut St
Pasadena, CA 91101
Phone: (626) 406-1655
What Makes REAL RocknRoll Movers A Great Choice In Pasadena, California?
Moving demands planning, professionalism, and timeliness, which is why it's time to look at REAL RocknRoll Movers.
This is an all-encompassing moving company in the heart of Pasadena with dedicated experience in helping clients with their moving needs. Whether it's moving next door or across the county, we are more than happy to help with all of your needs!
Years of Moving Expertise
It starts with moving experience and being able to trust the professional helping with your prized assets.
We have been doing this for years and are home to some of the finest moving specialists in the state. These professionals recognize what it takes to move including the implementation of specific techniques, tools, and strategies.
By choosing our team, you will gain access to the best in Pasadena and it'll come at a great price too!
Professional Movers & Packers
Professionalism is an essential ingredient in our success and is something we're proud of as a team. We value our clients and pay attention to their needs by sitting down and penning high-quality strategies well in advance. These solutions are professional for a number of reasons including our timeliness, efficiency, and general quality.
Clients will never have to worry about their moving day because everything is carried out by our team. We will make sure each step is kept in mind including what a client needs.
Moving Company with Personalized Moving Quote
Each move is unique when it comes to the location, the number of assets, and type of assets. As a result, we take our time during the consultation to map out a clear-cut strategy based on these specific variables. Once the consultation is complete, we will move forward with a personalized estimate to optimize the process.
This is our way of demonstrating how detailed our processes are and the value we put into customization.
Top of the Line Moving Trucks
Having spent years in the Pasadena area by helping thousands of local clients, we recognize how important it is to make use of the best tools. This is why we are passionate about our tools and only use the best for your situation.
Each tool is vetted and is certified to be used for modern-day moves.
In fact, we make the effort to assess fragile items and will make use of specialized techniques to ensure those assets do not get damaged while being moved.
Quick Movers Pasadena
Don't want to get off schedule when it's time to move from point A to point B?
Moving is an integral part of life but it needs to be done on time for everything to fall into place as planned. Otherwise, it can become quite the challenge to manage the move without panicking. Instead of succumbing to this pressure, why not call in the best and feel confident about how the move is going to be carried out?
REAL RocknRoll Movers Pasadena has been around for a long time and understands what it takes to offer a scheduled, time-efficient solution to all of its clients.
Budget-Friendly Cheap Moving Companies
Are you working with a budget and want to make sure a good deal is found?
We are proud to offer competitive rates for all of our clients and take the time to work with your budgetary demands. Feel free to learn more about what we have to offer and the value we can bring to your situation.
To get started with REAL RocknRoll Movers Pasadena, please call now and set up a consultation with one of the premier movers in all of Pasadena. This is the ultimate option for all of your moving needs and will ensure things are done the right way!
Don't forget to visit our Los Angeles moving company, Burbank moving company and Pasadena moving company locations!